Avatar Animation Protoypes
3D Animation, Avatars, Virtual Assistants, Motion Capture
3D Animation and Simulation
Simulation, Virtual Assistants, Machine Learning, 3D Avatar
Game of Thrones Prototype
Augmented Reality, Mobile, Avatar, Virtual Agent, Gaming
CAST to GLASS
Augmented Reality, Medical, Wearable, IOT, Mobile
Heisman Foundation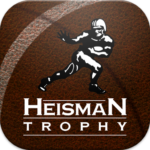 Transfigure8
Simulation, Virtual Assistants, Machine Learning, 3D Avatar
Augmented and Mixed Reality Applications
Customized mobile and applications for industry, learning and play.
Find Brutus, a Mixed Reality research application.
FIND BRUTUS
(research project)
Award winning instructional design for educators and industry.
"Learning for the Mobile Age" recognized in 2014 by the National Education Teaching
Association (NETA) for Instructional Design.
EduTechnologic proudly providing technological solutions for industry for 7 years and counting.